FEATURE UNAVAILABLE AT THE MOMENT!
To fully integrate your shop with Facebook there are a few steps to a successful setup:
create a custom Facebook app (this will be used to integrate our systems).
If you already have a Facebook APP and want to use the same, you need to add our domain to the existing ones. Go to Update App Settings and follow the steps (including Configure APP section). If you already have a Page Tab added, then it's better to create a new APP
integrate our email subscribe page to your Facebook page
start sharing products slideshows or videos to your Facebook page
How to create a Facebook App
Register as Facebook developer
Head over to https://developers.facebook.com/
If you are not already registered as a developer click "Get Started" button at the top right. If you are already registered as Developer you can continue to create your Facebook App below

You need to accept their terms and conditions and then click Next

If you haven't added a phone number to your account, you need to confirm one and then click Register
Create your custom shop Facebook App
Click create a new APP from the top right menu. Enter Display Name (use your shop title or domain) and email address. Email is used only to get app notifications, it won't be visible to users.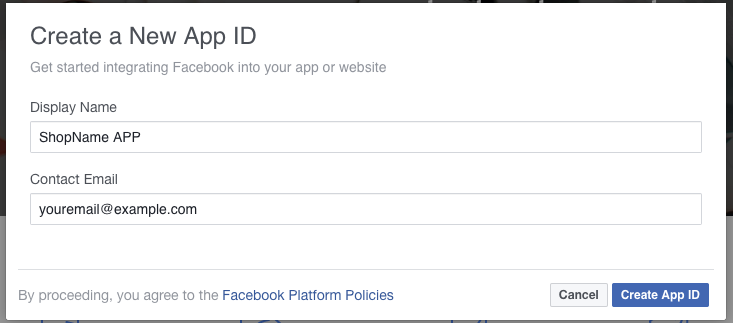 You will be now redirected to your new APP settings page. From left menu, go to Settings.
Update App Settings
On App Settings page you will find APP Id and APP Secret. These needs to be copied back to our Facebook Setup page in order to finish integration.
For App Domains enter vtcdn.net, which is our all-purpose domain name.

Your APP domain will not be saved for now because you didn't choose a platform. Continue with the section below.
Configure Facebook APP
Facebook Page Tab Settings
On the same settings page from your facebook app (developers.facebook.com), you have a button named "+ Add Platform". Click on it and first select Page Tab from the list of Platforms.
A new section will show up on this page, like the one below. You need to change the URL input field.
https://pages.vtcdn.net/subscribe/yourdomain.com/?source=fbtab
(please change yourdomain.com with the value found on your facebook setup page. Also fbtab can be changed with a value you desire to be added to users as source param)
Leave the rest of fields untouched. Click Save Settings from the bottom bar.

After adding Page Tab, your app domain vtcdn.net will be accepted and saved.
Facebook Page Tab Settings
Add Facebook Login as a product, from the left menu +Add product.
Choose Facebook Login from the list of products and click Set up.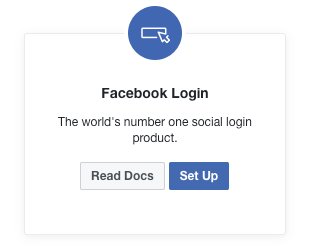 A new page will show, where you need to choose Web as the platform for login. Continue to save this.
On the left menu a new section will appear.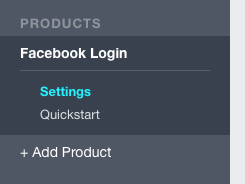 Under Settings you will be able to enter Valid OAuth redirect URIs. Copy and paste the following,
https://pages.vtcdn.net/integrations/facebook.php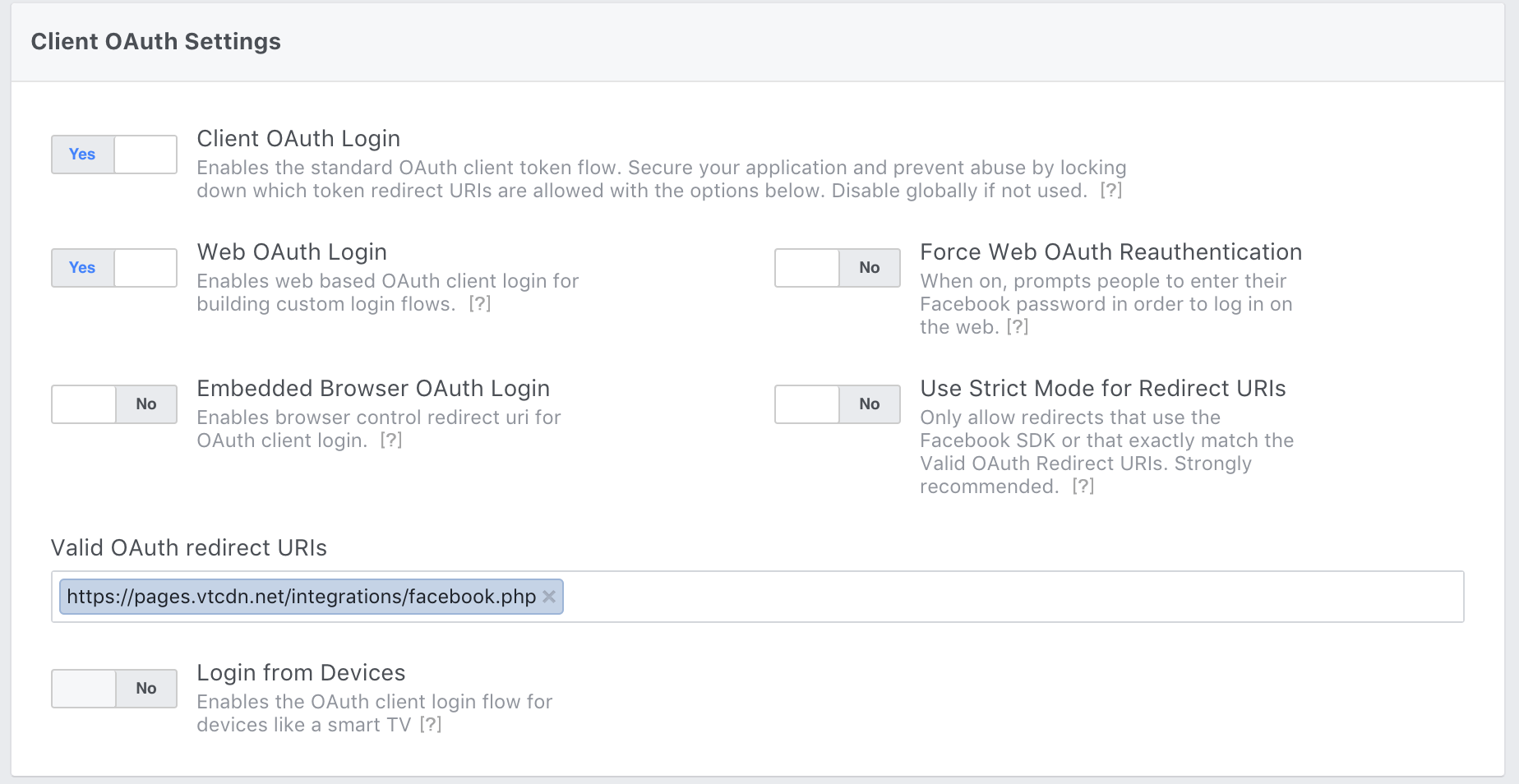 Make APP public
The last thing after we've updated app settings is to make it public. (by default it is in development mode).

Congratulations. You created your first Facebook APP!
Go back to Setup Facebook in our dashboard and start using Facebook Integration.
Note: When giving permission to the new APP to publish on your pages, please ignore and notifications/warning messages within the opened windows. Those show up because it's a new APP and Facebook considers all APP to be public, but it's only you going to use it.

Learn how to create a Facebook Tab to your page so you can collect email addresses.