Catalogue export creates automatically the required products feeds to synchronize with the following Ad networks:
Filtering products
Choose which products will be added to the exported feed. By default only active products are added. You can choose any attributes you have in the product feed, using an equal comparison on the value.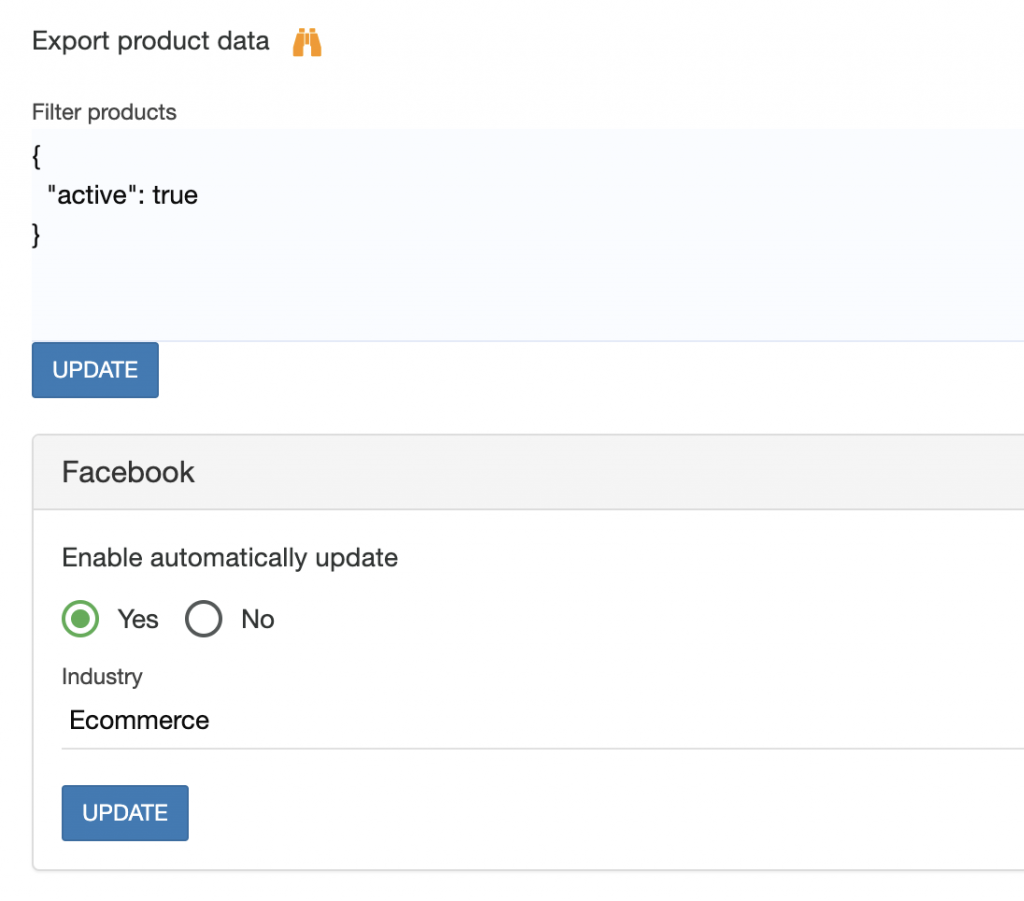 For Facebook ads, you can currently choose ecommerce feed type and to enable or disable to automatic update of the feed.