Every list comes with forms and pages that are generated automatically when the list is created.
This can be customized according to your needs.
Subscription form
Subscription confirmation
Unsubscription form
Unsubscription confirmation
Double Opt-In email
Double Opt-In confirm email
Profile Page (only for main list)
Profile Page confirmation
Subscription list and thank you message

Unsubscription list and confirmation message

Double opt-in email content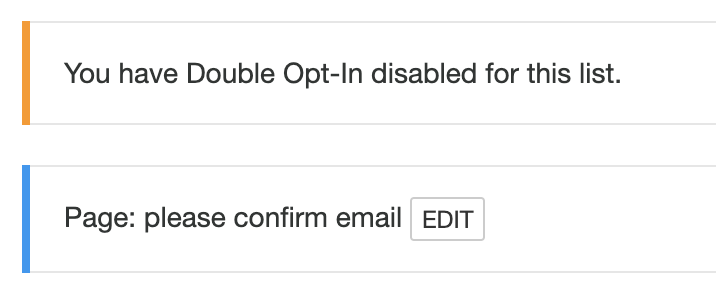 Preferences Page
For main list you will also have a profile page for users and a confirmation page for updating preferences page.