After finishing editing an email, you can see inspect the aspect by clicking the PREVIEW button from CONTENT section.
When you click PREVIEW, we use dummy data to generate the content if you have dynamic tags or use recommender blocks inside it.
For real users, depending on recommender configuration, other products might be returned or the preview might fail.
This will make all the processing to also call recommender engine and to replace dynamic tags and modifiers within the content.

Options in the preview window
When the preview window opens, you have a couple of more options:
preview for a specific user (based on email address or user ID)
preview using event data copied from live activity feed
send test email
refresh/reload preview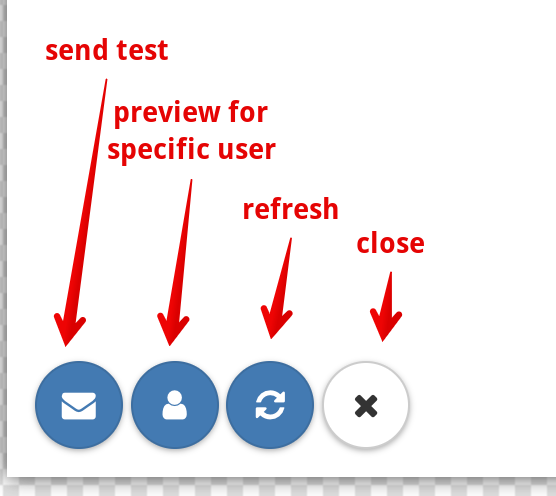 Preview for existing user:
If you want to preview email for an existing user (and also send the email to that user):
Insert existing user email address
Insert event (if needed)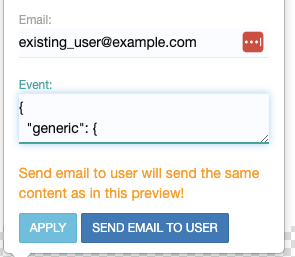 Click Apply to preview the content and Send Email to User to send the email like for real.