To register you Marketing Automation account please access the register page
Please add you business email address and click Sign Me Up.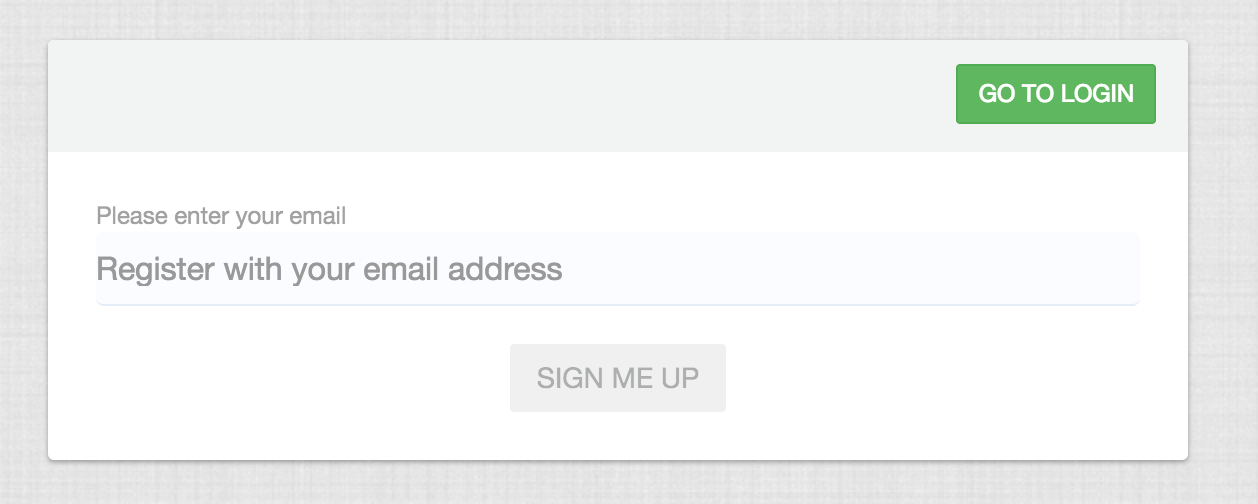 On the next page you can add your password, a name for your account, your site url and the e-commerce platform your site is built on.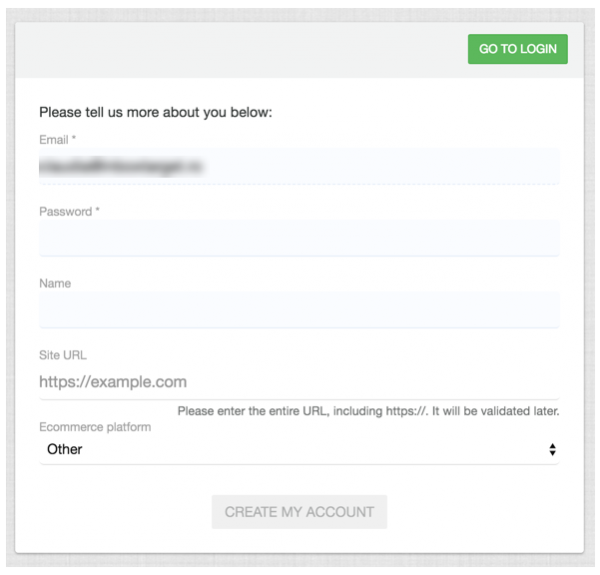 Once you've added the information required in the form above click Create my account.
And the next page will prompt you to confirm your email address. An email will be sent to the address you provided. Once you confirm the registration you can login to your new account.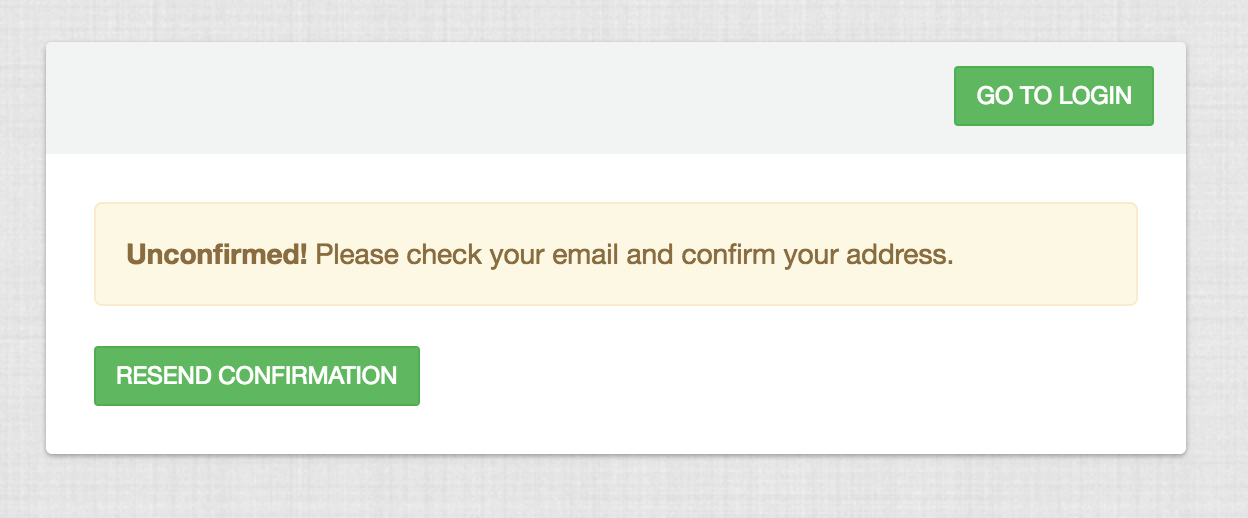 If you need to reset your password you will need to confirm the reset as well.
After you've confirmed your registration you will be taken to you account setup page where you have to add your site URL, account/shop name (ex. Shop.com), account user, etc.
Once you've saved this information you are ready to login to your account. Before creating any campaigns please fill in the necessary information in Settings -> Account Profile. Information like logo, currency symbol, and company info will be used in all emailing campaigns.