If you have an older account type with us and want to benefit from the new list feature, here are some steps you need to do to convert your account.
By default new accounts created after Sept 2022 will get lists automatically.
Enable Lists
Go to your Users > Lists and click "Convert account to use lists". This process is irreversible, but it does not affect any functionality.

Import subscribers to the new list
The new default list is called "newsletter". All your new subscribers will join this list, but the existing ones need to be imported.
1. Export existing subscribers.
Go to Users > Segments and export Subscribed to newsletter segment. If you don't have this segment you can copy it from defaults or create it from scratch.


2. Import CSV file to the newsletter list
From Users > Import users you need to upload the exported CSV file and click import. The main recipient lists is already selected by default.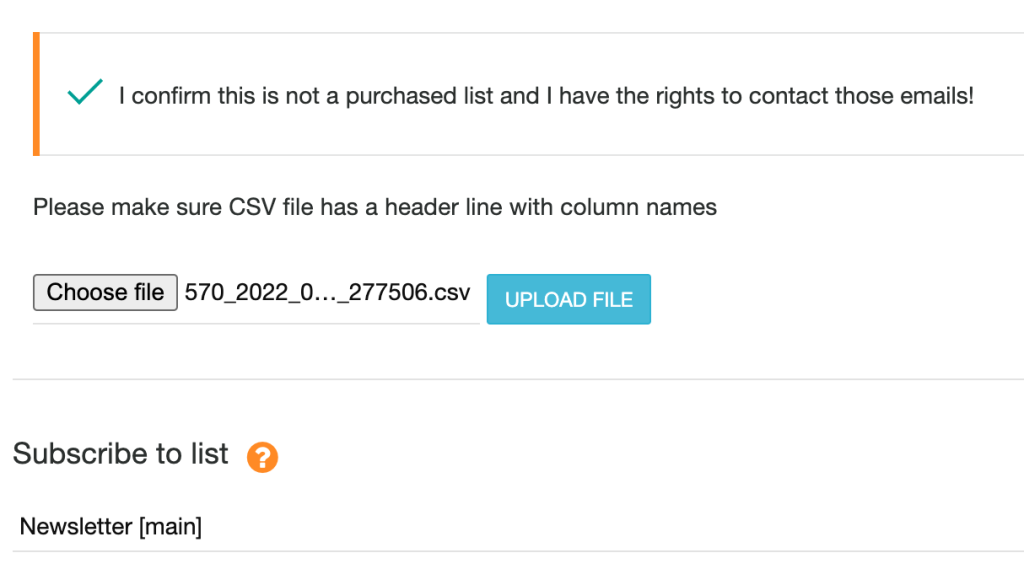 If you want to read more about lists please read this page.