You can have more than 1 data feed to use product information in your campaigns.
This section is available under Catalog -> Data feeds
The following restrictions apply:
there is only one main data feed that needs to include all your products from the site. Your catalog only includes products from the main data feed.
all the other secondary data feeds must have the same format as main one
secondary data feeds products are replaced entirely according to the settings.
you can have same item in multiple secondary data feeds. (based on idInShop)
items found in those secondary data feeds can be included automatically in campaign contents.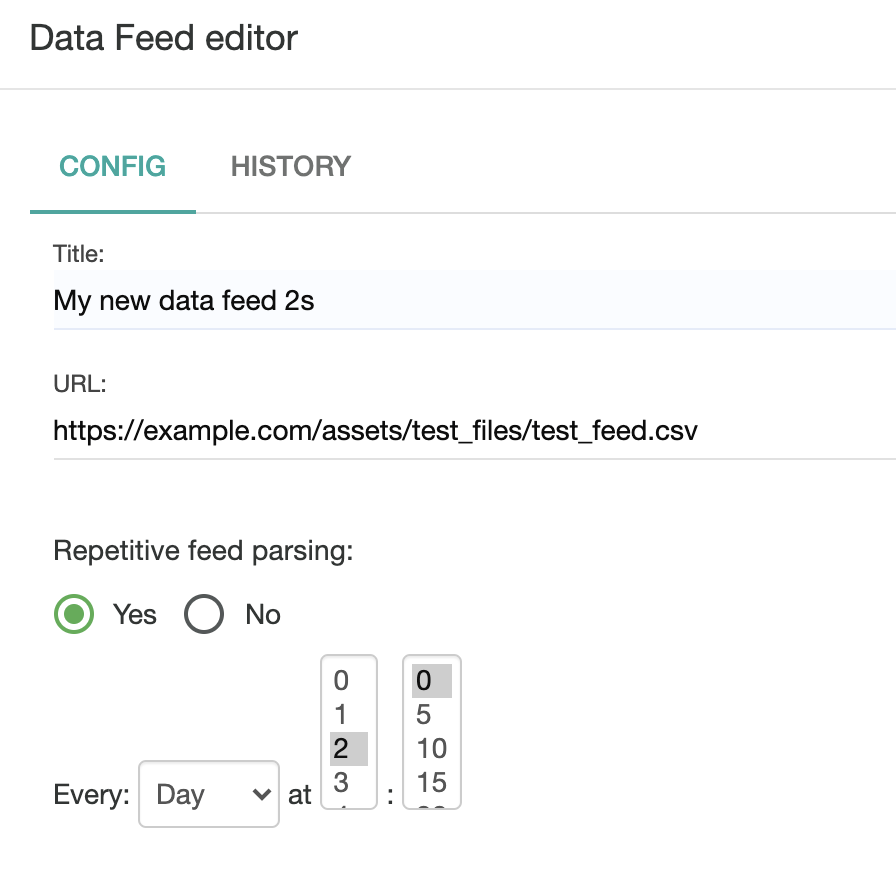 File parsing might happen later than specified time, depending on system load.