Our system integrates with Google Analytics (and other analytics software) by adding custom UTM tracking params to our outgoing links.
Those params can be set for each campaign type separately, on campaign level or you can have default settings that will be copied to a new campaign by default.
We allow for tags to be replaced with their respective values:
**|campaign.type|** for newsletter, recurring or transactional
**|campaign.title|** for campaign title you've set
|date and |truncate from our examples are called modifiers and allow for the value to be modified accordingly
Please read tags & modifiers to learn more about those dynamic values.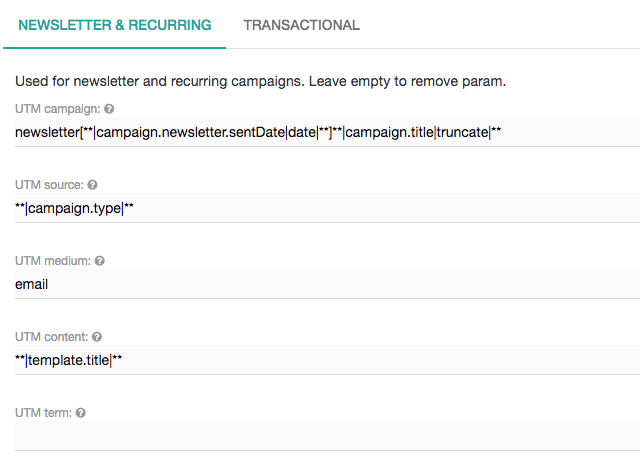 Setting extra params
The last input field allow you to set extra params that are added to your campaigns. Those params need to be set in a valid URL query string format:
param=123&another=**|user.email|**
Campaign Level UTM Params
UTM params can also be set at campaign level. Read more here.