Sometimes people simply don't see or do not use the unsubscribe link at the bottom of the emails. Or they are too lazy to click on it.
Here are some ways to manually unsubscribe a user:
1.From the user profile page
Each email address has a profile page. You can search using its email address., in Users > Find Users

Clicking on the email address will display the user profile information.
Here you can manually update user attributes, as well as:
subscription attributes (if you don't have your account upgraded to lists)
list subscription status (if you have lists enabled for your account)
Unsubscription for accounts without lists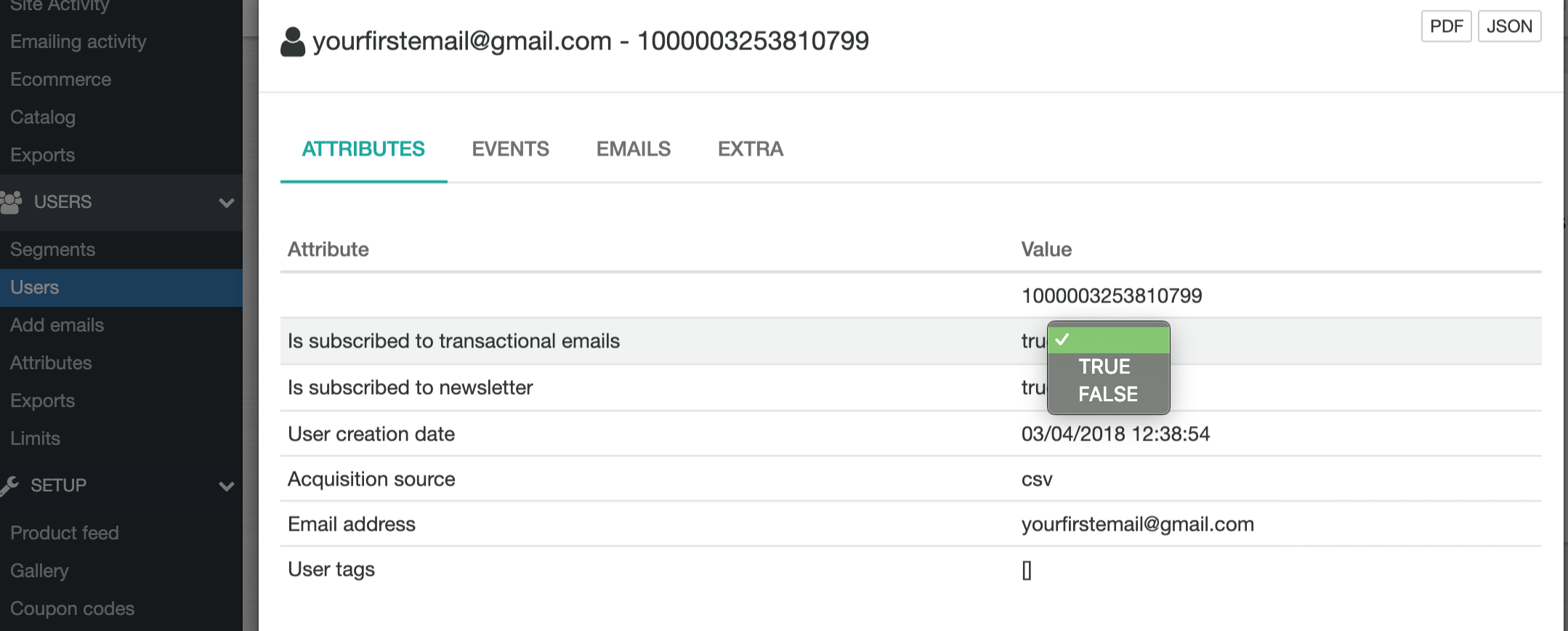 Unsubscription for accounts with lists enabled
For accounts that have lists enabled you will need to unsubscribe user for each list that you want not to receive emails any more.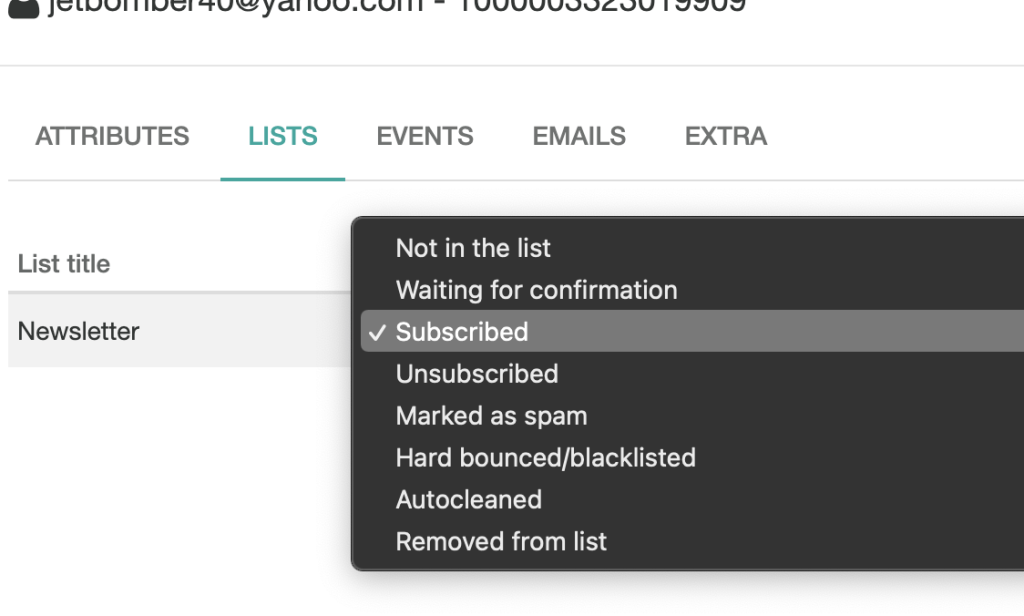 2. From the shop unsubscribe page (for accounts without lists)
From Setup > Pages > Custom Domain&Links you can click the link next to Unsubscribe page: which will get you to your own unsubscribe page.
Here just enter user email address and click unsubscribe. It will be unsubscribed from both newsletter and transactional type of emails.

3. From each list unsubscription page (accounts with lists)
If you have lists enabled for your account, each list has dedicated unsubscription pages.
Go to Users > Lists and for each list you will see a menu like in the following screenshot.
Go to Pages and open Unsubscription page link. There you enter email address you want to unsubscribe and submit it.