Onsite campaigns (interactions, polls, content) can be displayed to only some recipients, in a similar way to our advanced historical segmentation.
Because segmentation takes into consideration browser, device and other page attributes you have many conditions to use.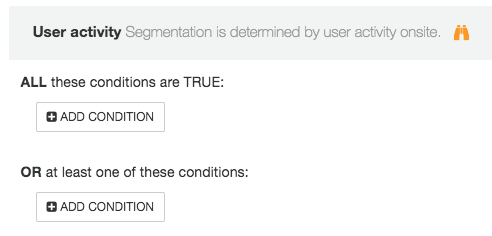 First set of conditions
Those conditions should all be true, at the same time.
Make sure you don't add conditions that exclude themselves: User device is desktop and user device is mobile (user can't be on desktop and mobile on the same time).
You can use page variables or any of our conditions, all connected through AND operators, so all will need to be true at the same time.

OR conditions
At least one condition from this set needs to be true.
If you add conditions in the first section, and conditions here, the first set of conditions will be ignored if at least one condition from the OR section is true.
Conditions List
Those conditions might always be updated with new ones, so it's better to check them right under your Recipients tab in Interaction/Poll/Content campaigns.
Traffic sources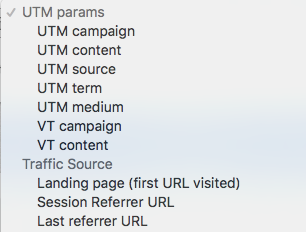 Ecommerce events & related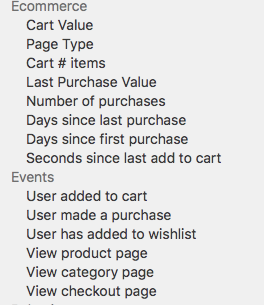 User profile & Behaviour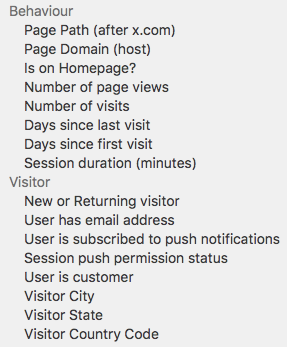 Technology