We offer integration with MerchantPRO. You need to go your dashboard and enable the app.
What you can do Integrating MerchantPro with us:
email marketing and email retargeting
facebook ads
onsite interactions
product recommendations
push notifications
surveys and polls
landing pages
The following aspects are covered by the integration:
product feed synchronization
web push notifications
standard ecommerce events
Integration steps:
Create a new account with us
Go to Account -> Profile -> ApiKey & Account ID
Copy Account ID to use it with the MerchantPRO app

Activate the app in your MerchantPro account
Go to Settings -> Applications and look for our app
Click Install
Put the Account ID into the settings and make sure all list of events is checked
Copy Product Feed into Panel settings
Product information is required to be synchronized in order for all events to have all informatino
In MerchantPRO go to Catalog -> Export Products and copy the Feed URL from our app
Important: Configure Export to include all products. For example you should select "All records" if you want to have all products. Also check other filters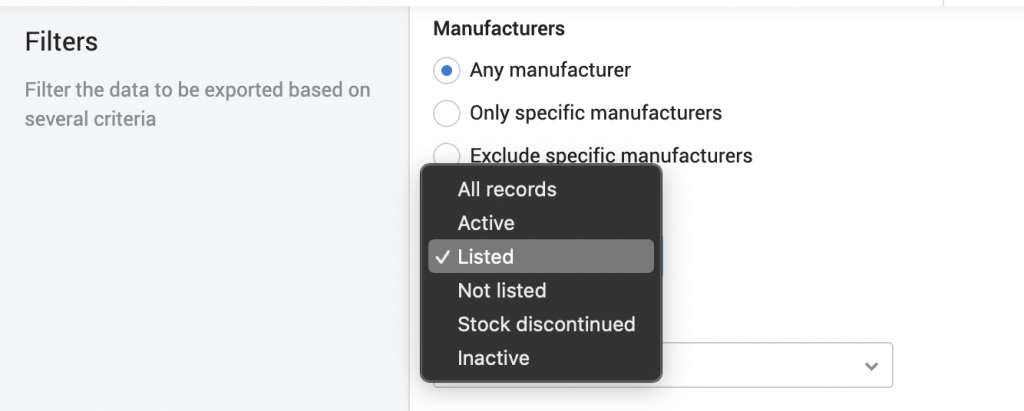 Paste the URL into Setup -> Catalog -> Parsing and schedule a daily parsing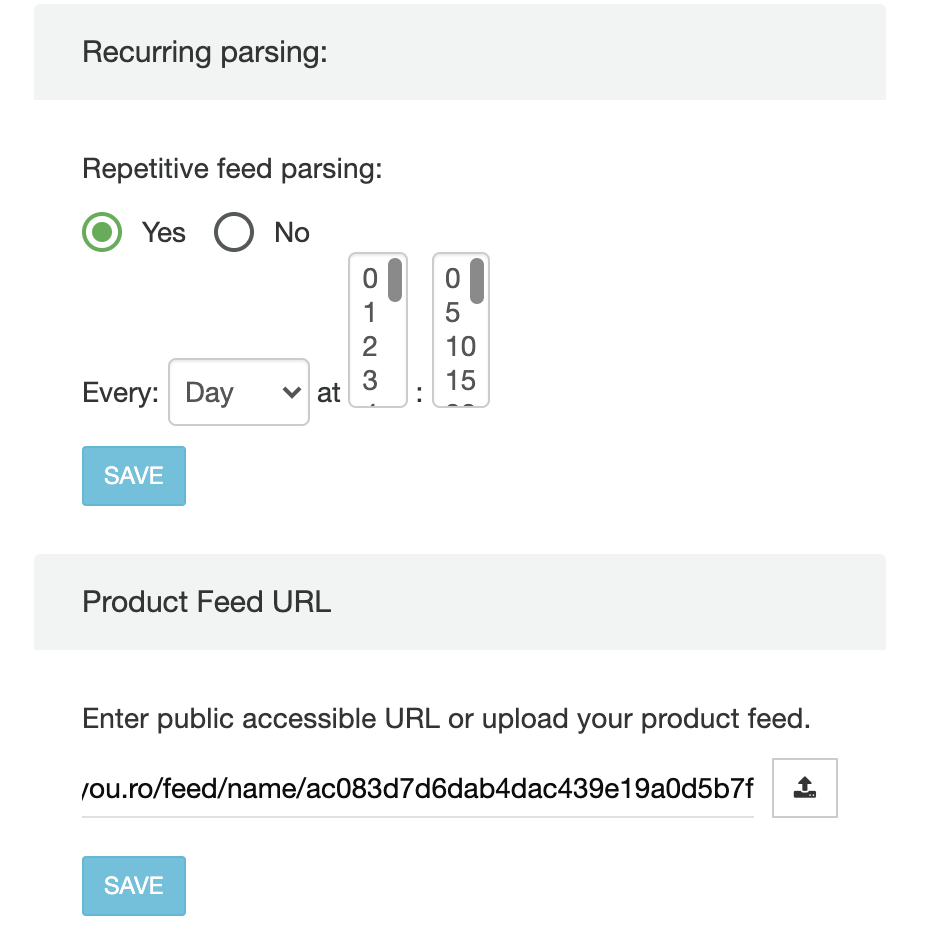 Check to see if MerchantPRO is selected for Feed Params.