So you've started our form/interaction campaigns, which allows you to collect user emails.
Here's how you can track submit events as goals in Google Analytics. First, make sure you have enabled Google Analytics integration .
First step: Create a custom Goal
You need to have admin access to your analytics account to add a new goal.
How to add Google Analytics Goals
Go to your Google Analytics dashboard
Click on the "Admin" button in the bottom left

Click on "Goals", from the View settings

Click "+ New Goal" to set up a new goal.
Setting up your Goal
Just select Custom from the initial section.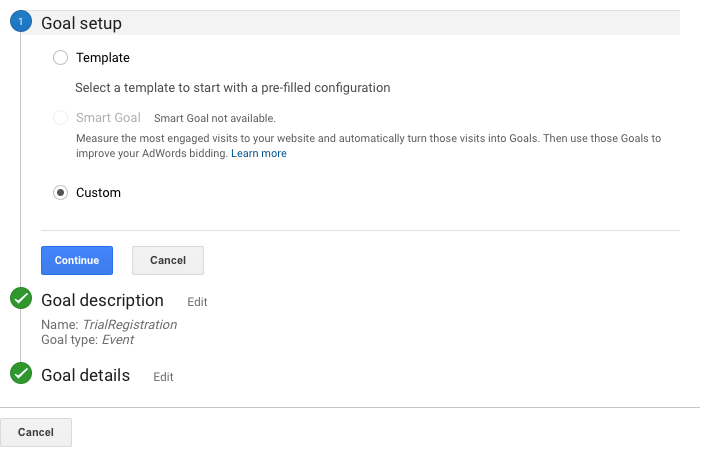 Select Event as Goal Type
Enter a name and select video as goal type.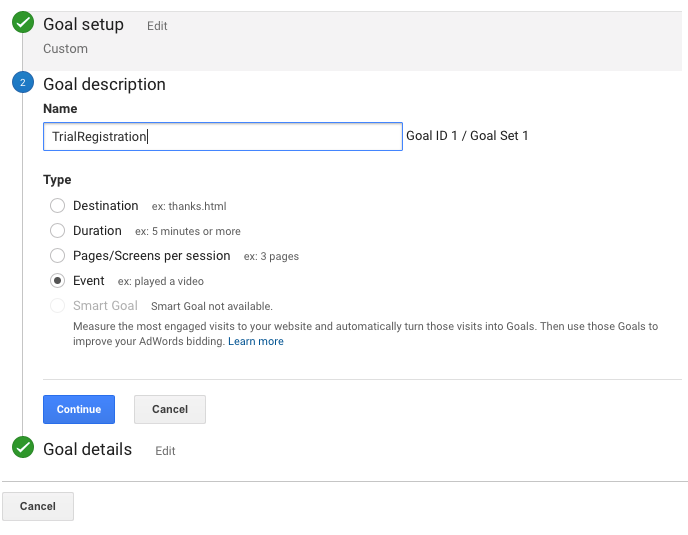 Enter event data
Enter Goal details, exactly as they are below. Note that category should be the same from your GA integration settings. Label value should be campaign ID (you can found it in the URL, when your edit the interaction/form campaign).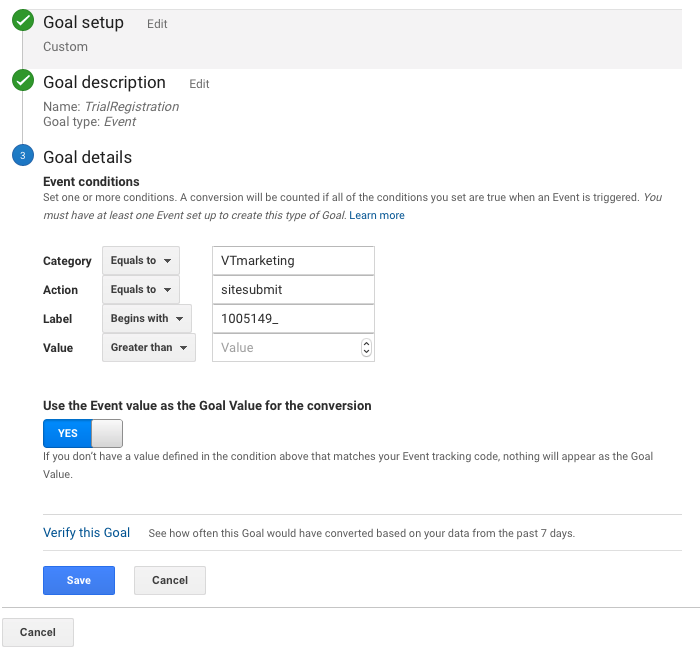 Now wait for events to flow in and you have goals set up.