Our integration is made of custom javascript loaded using CDN services (content delivery solutions). For this to happen we make use of cache in a few ways, to deliver the file as fast as possible.
The disadvantage is that when you make changes, those will appear after some time. Read more about this and how you can clear it (with some limitations)
For development, we provide a better way of not using caching for delivering the file.
Under Account Profile, there is Integration Code and at the bottom is the unique URL assigned to your non-cached version of the file. Make sure you add your development IP addresses in there, otherwise the file won't be displayed.
Also note that the loader is not built along with every request. There is a small delay, usually less than a minute before the file gets updated.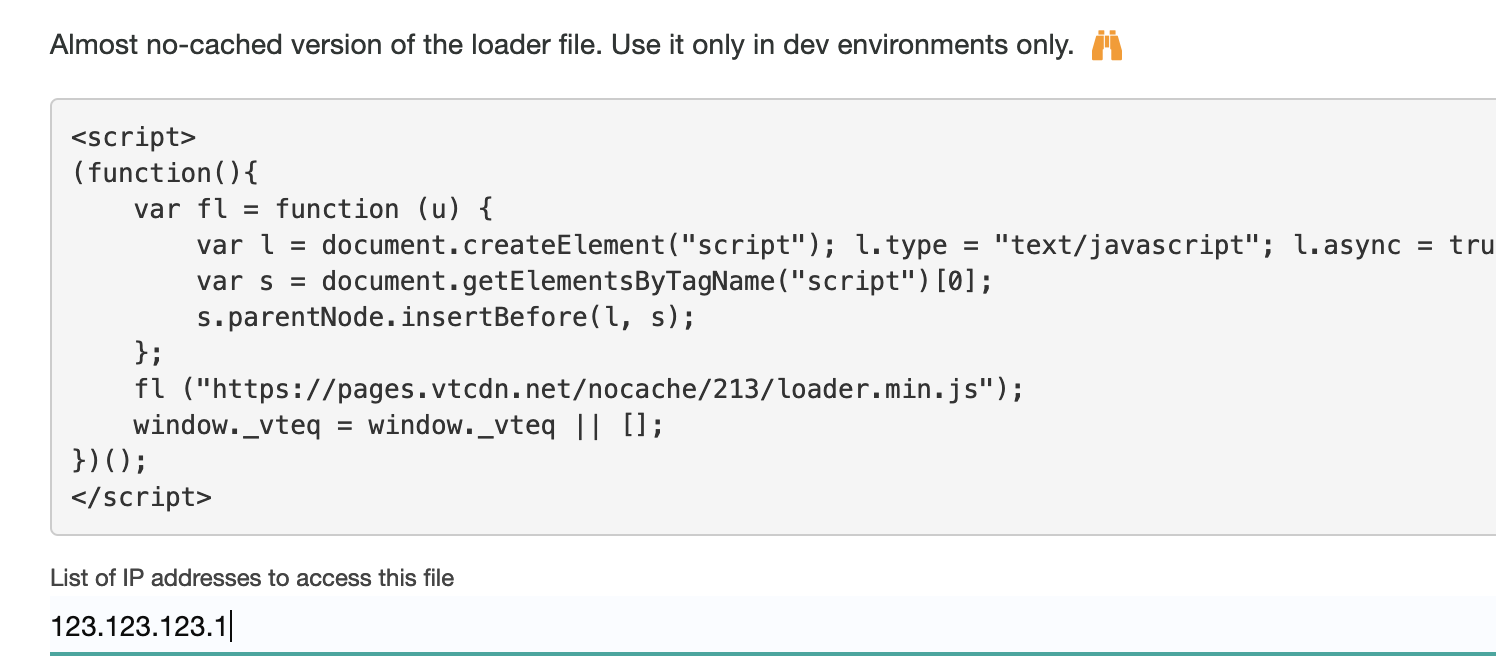 After you are finished you can clear the cache using this method.